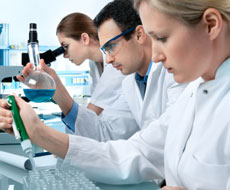 Ross Nanotechnology, LLC is a company dedicated to identifying, inventing, and commercializing nanotechnologies in order to solve critical problems.
Though our trade may not be a household name, you have probably seen our products available commercially. In order to give the consumer higher quality products at better prices, we focus on industrial partnerships to improve products and processes of established brands.
Ross Nanotechnology, LLC, is a wholly owned subsidiary of Ross Technology Corporation. Ross Technology Corporation has been in business since 1962 and occupies four separate plants in Lancaster, Pennsylvania.