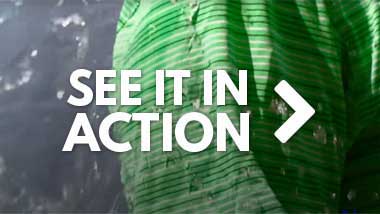 You've never seen water behave this way before!
NeverWet products are superhydrophobic treatments that dramatically repel water, mud, ice and other liquids. These revolutionary NeverWet spray coatings cause water to form nearly perfect spheres, which roll off the surface, keeping items dry and clean.
NeverWet Extreme Fabric Water & Mud Repellent is a one-step, superhydrophobic, multi-liquid and stain repelling treatment designed to keep fabrics dry longer. This crystal clear formulation preserves many different types of fabrics without changing the look or feel.
Fluorine-Free Durable Water Repellent
Ideal for patio furniture fabrics, footwear, outdoor gear, apparel, pet beds, child car seats, shower curtains and much more
Ideal for leather, suede, polyester, cotton/poly blends, acrylics, canvas, etc.
Coverage will depend on the fabric
Available in a 12 ounce aerosol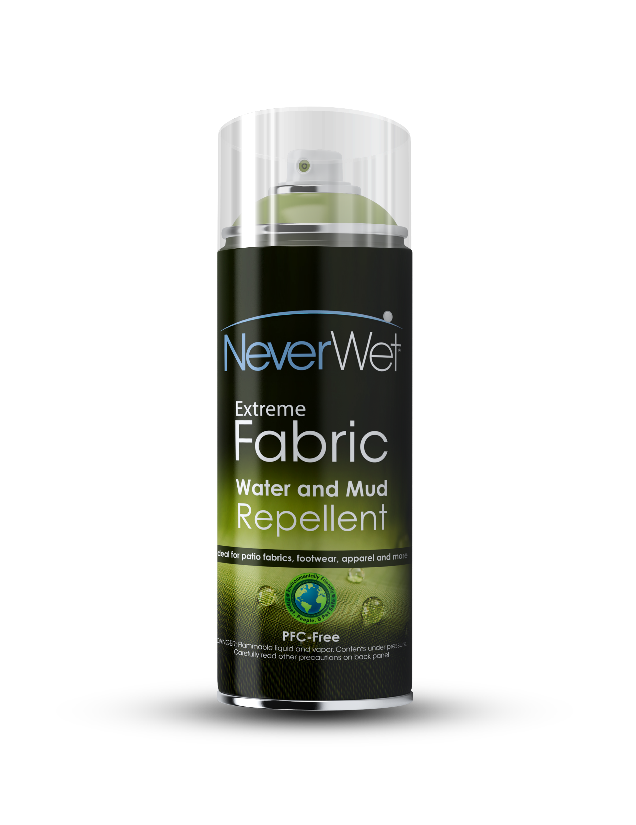 ---
NeverWet Fabric Cleaner is a one-step, fabric cleaning solution designed to clean the toughest stains from all types of fabrics. This formulation provides amazing spot-cleaning technology to keep all your fabrics looking brand new.
Exceptional stain cleaning solution
Ideal for stains from food, mud, coffee, soda, wine and much more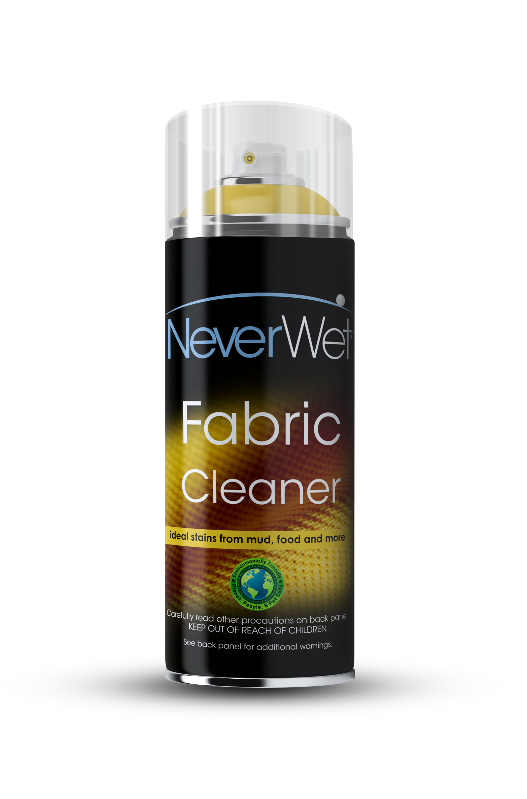 ---
NeverWet Refresh Odor Eliminator provides exceptional odor eating technology like no other. This amazing formulation completely eliminates odors and doesn't cover them up like traditional odor control solutions such as air fresheners, activated carbon, baking soda, antimicrobials and other chemical systems which have many limitations.
Safe, effective odor neutralization and removal
Ideal for furniture, footwear, cribs, pet areas and beds, gym bags and other odor producing areas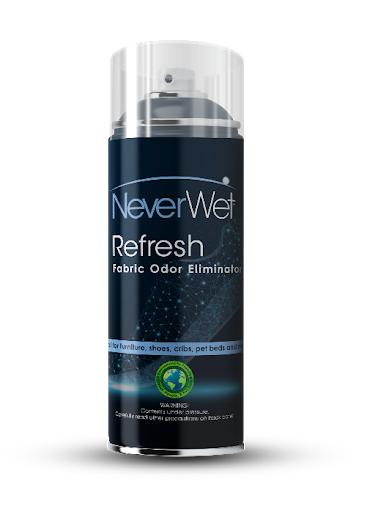 ---
NeverWet Carpet Protector
Provides a stain repelling shield in messy, high-traffic areas
Ideal for auto mats, indoor/outdoor rugs, carpets, upholstery and much more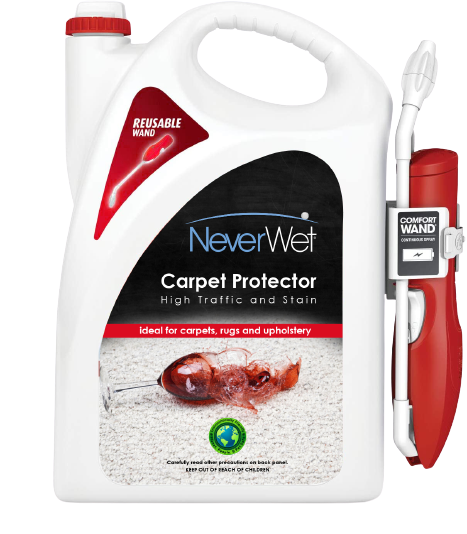 ---