NEW NeverWet Glass / Rain Repellent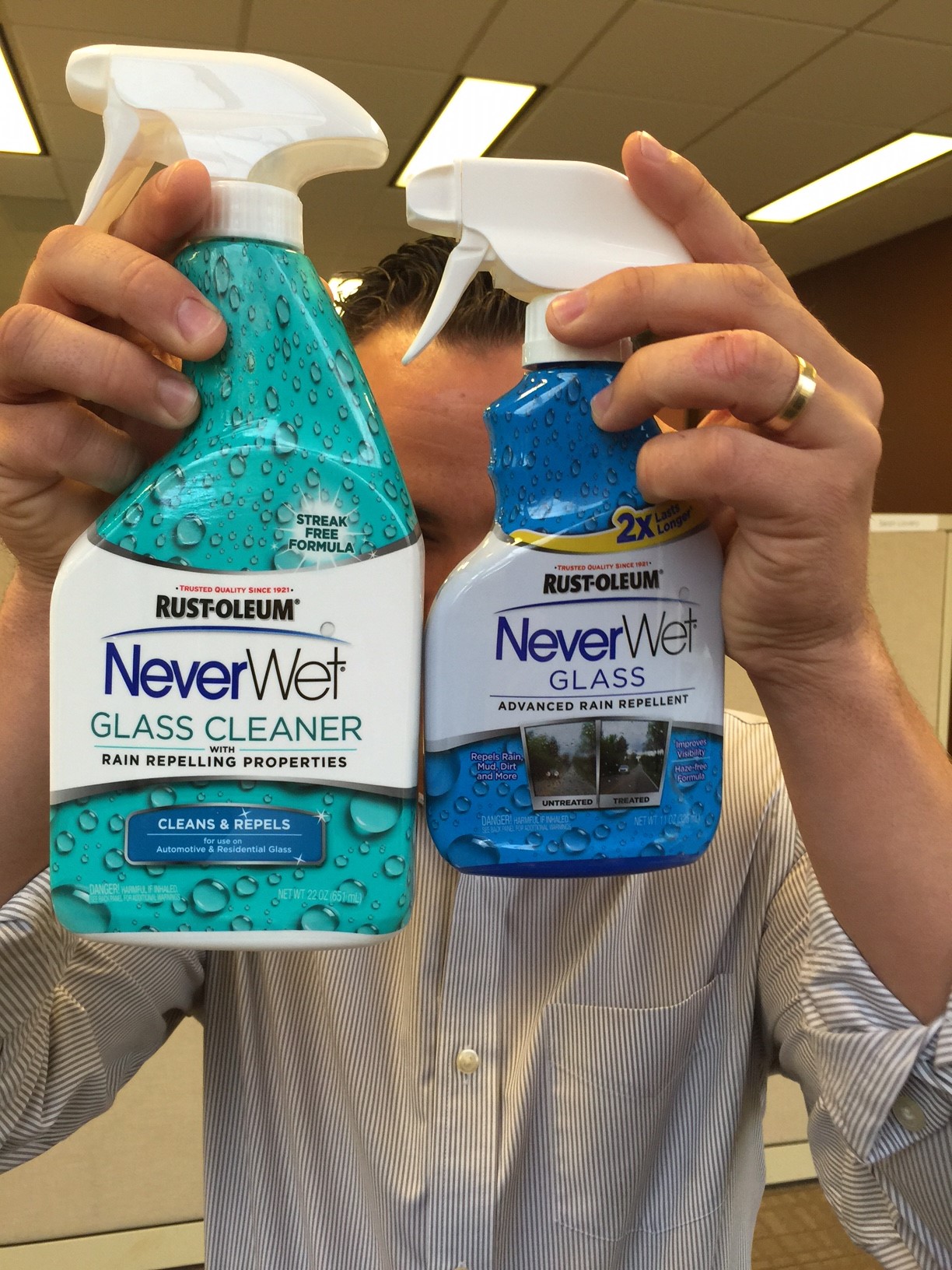 https://www.counterman.com/rust-oleum-introduces-neverwet-rain-repellent/
VERNON HILLS, Ill. — Rust-Oleum has introduced NeverWet Rain Repellent, a durable, hydrophophic water repellent that protects windshields and glass surfaces from some of nature's worst elements, the company says. Once applied, NeverWet Rain Repellent improves driving visibility during poor weather conditions, the company says.
Rust-Oleum NeverWet Rain Repellent offers innovative technology that works to repel rain, mud and dirt from windshields. This advanced technology causes water to form nearly perfect spheres, which roll off surfaces.
"No more squinting through rain-drenched windows. Now you can watch water and mud fly right off your windshield," said Sean Lavery, brand manager at Rust-Oleum.
Boasting superior longevity and durability, NeverWet Rain Repellent lasts twice as long and repels rain more effectively than traditional products. It is specially modified to withstand constant UV exposure and wiper blade abrasion. The easy-to-apply, haze-free formula is available in an 11 oz. spray bottle.
For best results, apply NeverWet Glass Cleaner with rain repelling properties prior to application to keep glass clean longer. This premium cleaner leaves surfaces completely streak-free while removing dirt and grime from glass. It's ideal for all your car windows, glass shower doors, basement windows and any other glass surface you want to keep spotless. NeverWet Glass Cleaner is available in a 22 oz bottle.