The Best Umbrella You Can Buy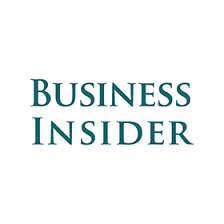 Why you'll love it: The Totes Compact NeverWet Umbrella is lightweight and compact, but what really counts here is the low price.
Chances are good that your Totes Compact NeverWet Umbrella isn't going to last you a lifetime if you live in Seattle or London, but considering the fact that it costs only sixteen bucks, this is actually a well-made little umbrella.
It collapses down to measure just 11 inches long when not in use, so you can easily stash it in your car, in a drawer or cabinet, or in your bag. Deployed, the canopy measures three feet across, so it will keep your head and shoulders dry in all but the most pernicious, windy downpours.
When caught by a serious gust of wind, this umbrella's aluminum frame will probably flip inside out. If that happens enough times, the hardware will eventually fail. But given its low price, you can just replace it when that finally happens. One more thing to note is that the canopy is plenty wide for one person, but it's rather shallow, so it only provides excellent shelter for rain falling more or less straight down.
Those few negatives aside, most customers who have used a Totes Compact NeverWet Umbrella love it. It has almost a hundred reviews on Target and enjoys almost unanimous five-star reviews. One buyer called it "easy to open and close" while another said it was "very compact" and marveled how "water literally just drains off" the canopy."
A writer from UmbrellaStar said this umbrella "will easily keep an individual dry" and praised the efficacy of its "NeverWet invisible coating."
Pros: Very low cost, compact and lightweight, hydrophobic canopy
Cons: Not as durable as other options