What is an Oleophobic Surface? NeverWet's Contribution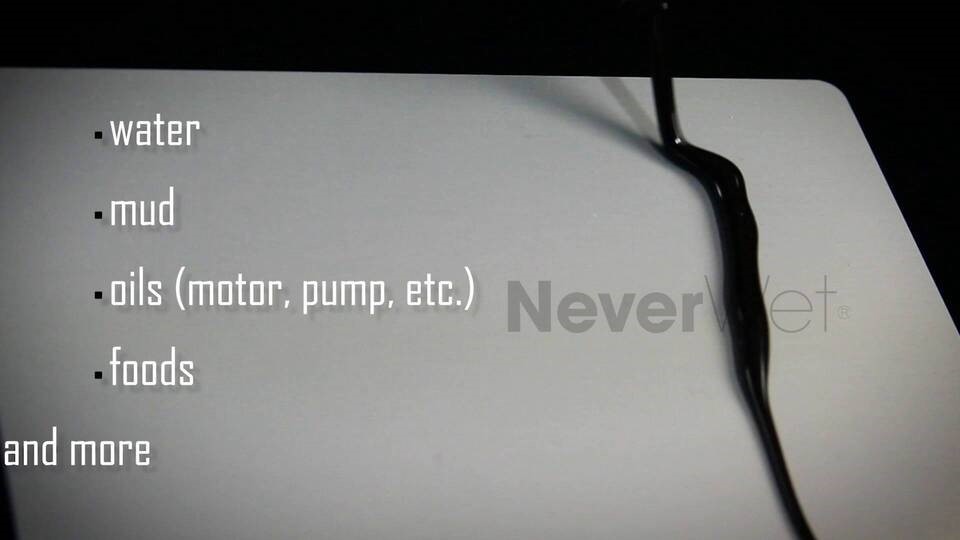 At NeverWet, we create products to improve every business in every field. While water-repelling qualities are extremely important, we know that some businesses need even more protection against not only water, but also food oils and machine oils (think: lubricants for equipment).
What Does Oleophobic Mean?
NeverWet's oleophobic formula is designed to repel any liquids and oils, not just water. An oleophobic coating can save a company thousands of dollars in replacement materials in the event of oil gone awry.
Our oleophobic spray will repel chemicals such as lubricants, hydraulic oils, machine and motor oil, and food-grade oils. Materials that will be exposed to these chemicals deserve a chance to remain spotless – this coating system is ideal for protecting electronics, mechanical equipment, and sanitary surfaces that must remain free of water, oil, and other contaminants such as sand or dirt.
Who Can Use Oleophobic Spray?
Our oleophobic coating system is designed for industrial uses, as it is a two-part system applied by air-atomized spray.
Even as a two-part system, our oleophobic coating system works remarkably fast. After the initial base coat application, wait just 45 minutes and apply the top coat. Only 30 minutes after the top coat is applied, NeverWet is able to repel water and lighter oils. The typical wait time for optimal performance is 12 hours, after which the oleophobic properties have reached their maximum potential and any oil can be repelled.
Want to know more about the amazing products we offer? Check out our helpful graphic outlining where you can find these incredible options! If you would like more information regarding any of our products, feel free to contact us directly!