NeverWet Partners & Product Uses: Where Can You Find Us?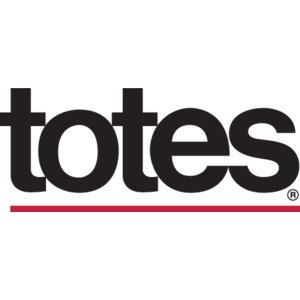 From Tesla to Totes, NeverWet has traveled far and wide across the globe. We're proud to have created partnerships with so many incredible companies, and we want to show them our appreciation! Our brand could never be where it is today without businesses trusting the science behind our product – we are indebted to our partners and want to showcase their products as well!
BathSense
How many times have you used a toilet brush and finished cleaning, only to have those dirty drips end up on your toilet seat and surrounding bathroom floor? BathSense teamed up with us at NeverWet to develop a brand-new toilet brush with a hydrophobic coating to prevent water from holding onto the brush and dripping onto your floor after use. Check out how to get yours today!
Bearpaw
In cold weather, the last thing you want is wet feet. Bearpaw is a company dedicated to keeping your toes toasty even in the most frigid conditions, and now NeverWet has joined forces to make these boots even more effective! How many times have you worn your cute sheepskin boots to work, just for snow to pile up during the day and threaten colossal salt stains all over the toes on your trek home? Not anymore! Check out Bearpaw's full lineup of men's, women's, and even kid's NeverWet-treated boots here!
Bell Automotive
Bell Automotive has been a household name for over 60 years, and they're always looking for innovative new ways to upgrade their products. That's why Bell teamed up with NeverWet to develop a line of completely waterproof seat covers to protect your interior from coffee spills, rainwater, and so much more! For a full lineup of Bell's remarkable waterproof seat cover line, click here!
Budge
For anything from your car or boat to your patio barbeque grill, a protective cover will increase the longevity of any product. Budge has established a strong reputation as one of the highest-quality producers of protective cover and film products, and they've teamed up with us at NeverWet to bring a whole new line of water and dirt-proof covers for added protection. You can see their full lineup of products here!
Dockers
Everyone loves a sturdy, comfortable shoe, and Dockers has been the go-to for quality shoes for over 30 years. Now, Dockers is stepping up their game with NeverWet-treated styles for a comfortable, dry shoe no matter what the weather may be. Never again will your poor boat shoes be wrecked by a sudden downpour; check out the full line here!
Payntr Golf
Payntr Golf: Inspired to create new, solution-based products for golf pros, amateurs, and golf enthusiasts in general, Payntr Golf partners with NeverWet to add superhydrophobic technology to its lineup of golf shoes and gloves. View Payntr Golf shoes and gloves here!
Perfect Fit
When it comes to slipcovers, Perfect Fit keeps your furniture looking chic for years. Now, with the addition of NeverWet's superhydrophobic technology, Perfect Fit's already high-quality products got a waterproof addition that only adds to their value. Even more valuable: these slipcovers are STILL machine washable! For information about Perfect Fit's NeverWet products, available at Bed Bath & Beyond, click here!
ScentLok
Any avid hunter knows the importance of odor-eliminating technology, which is why ScentLok is the go-to apparel company for hunters across the country. ScentLok has also developed a new line partnering with NeverWet to achieve scent-eliminating AND water-repelling products! To learn more, give their site a look!
Totes
For nearly a century, Totes has been an American-made standard in weather protection. Now, Totes has collaborated with NeverWet to create a completely waterproof umbrella – eliminate those messy drips across your lap when getting into your car! For any size or style umbrella, choose NeverWet technology to keep you cry, even in the heaviest downpours. Check out our full collaboration lineup here!
These are just a few of the collaborations that NeverWet has formed over the years – for a full list of partnerships and product availability, click here. Want to know more about our products and where you can buy traditional NeverWet spray? Check out our handy map to find out where our products are available for purchase. We look forward to serving you!