How To Protect Car Floor Mats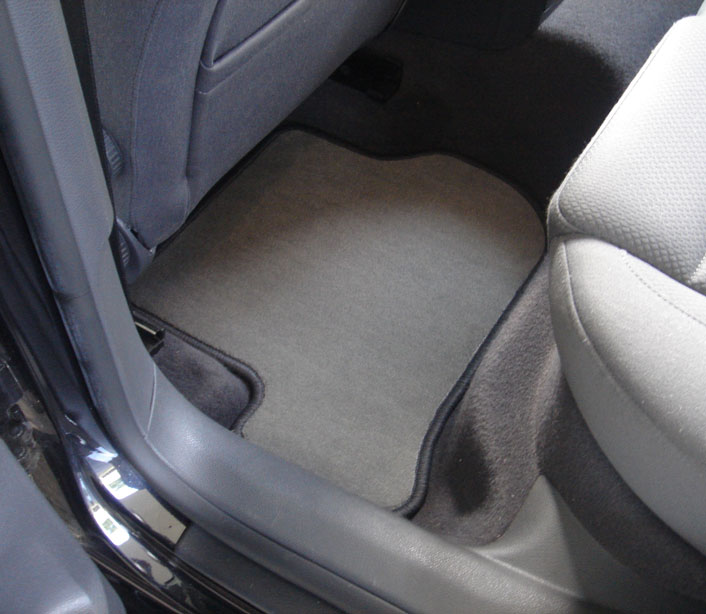 Floor liners or car floor mats protect your vehicle from dirt, stones, spills, and leaks that might otherwise deteriorate your auto floor.
If you have a family who enjoys the outdoors or transport young athletes to their sporting events, you'll want to know how to protect carpeted car floor mats, so they last longer and still look new even after a lot of use.
NeverWet Carpet Protector with superhydrophobic technology can provide a stain-repelling shield on your auto mats so they appear like new for years. Read on to learn how this technology can protect the floor mats in your car.
Treat High-Traffic Carpet Areas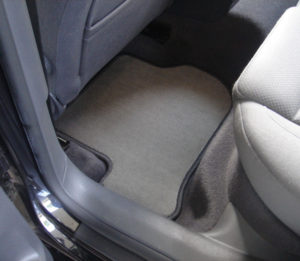 These mini rugs endure a lot of high traffic, throughout every season! Summertime usually means trips to the beach and lots of car passengers with sandy flip-flops or (even sandier) bare feet. Spring brings with it super muddy sneakers and boots from seasonal showers. In the fall, your passengers are likely bringing in tiny twigs and gravel into your car without even realizing it.
Winter might be the worst season of all. Our shoes and boots are bringing in dirt, stones, snow, road salt, and mud. These high-traffic rugs must endure a lot of wear and tear.
NeverWet Carpet Protector dramatically repels water, mud, snow, ice…even that coffee from your morning commute that didn't quite make it the whole trip.
How Does NeverWet Technology Protect Auto Mats?
NeverWet floor mat protectant spray has the dual shielding power of oleophobic technology and superhydrophobic technology.  Working in tandem, they strengthen fabric by creating a surface that repels water and forces it to carry away dirt and grime.
NeverWet technology causes water to form a sphere, which rolls off the carpet and keeps your floor mats clean and dry.
Add Value to Your Vehicle
Ultimately, having your floor mats remain in good condition can add value to your vehicle when you're ready to trade it in for a new one. The like-new, stain-resistant car mats will help you present your auto in its best light without the need for expensive detailing. Worn carpeting that shows ground-in dirt is a turnoff.  Protect your car mats with NeverWet Carpet Protector and you'll make a great impression on the potential buyer when the time comes.
Contact us to learn where you can buy NeverWet products.