A Chaise Lounge Cover Can Prolong the Life of Your Outdoor Sofa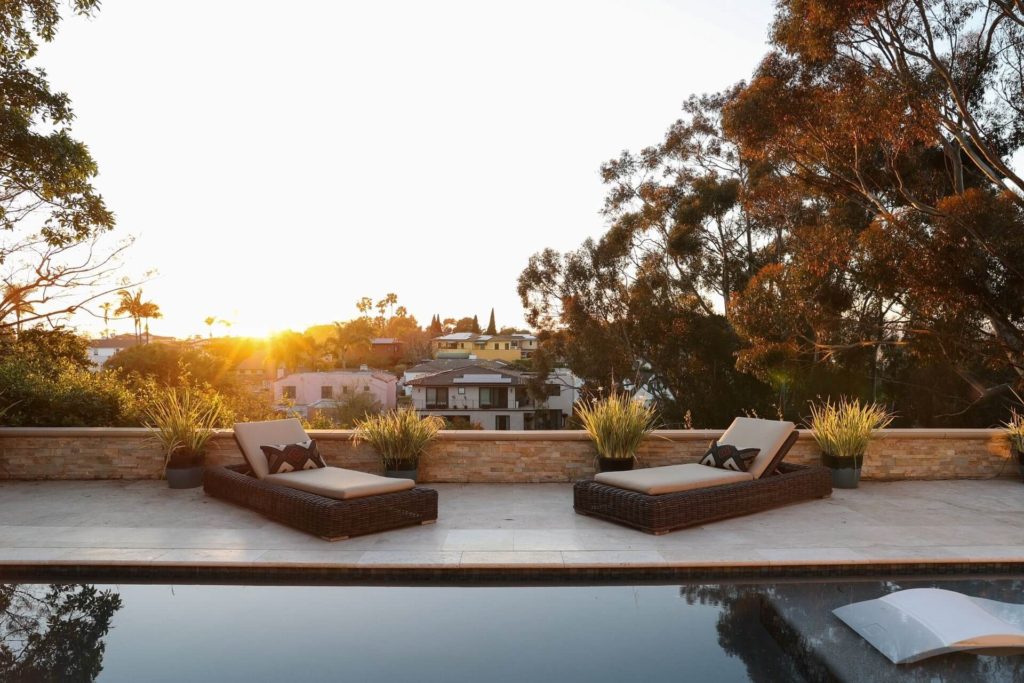 A chaise lounge provides instant relaxation, enabling you to partially recline while reading. All the better when your chaise lounge is outdoors, and the weather is pleasant. As with all outdoor furniture, however, its battle with inclement weather and even the UV rays of the sun will shorten its lifespan.
A quality chaise lounge cover can prolong the life of your outdoor sofa and, therefore, help you save money in the long run.
What to Look for in a Chaise Lounge Cover?
If you're looking for chaise lounge covers on sale, make sure you browse only those that are weatherproof or weather-resistant, UV-resistant, and made for all seasons. Budge, originally a car cover company, is world renown for heavy-duty patio furniture and more.
The Budge Neverwet Savanna Collection chaise lounge cover is treated with NeverWet's superhydrophobic technology. Made with Polyester 6000 denier polyester, it also resists tearing and abrasion, and has reliable tensile strength.
You may find less expensive covers in home improvement box stores, but attractive prices do not always result in attractive deals. The Budge NeverWet chaise lounge cover has an overall rating of 4.6 out of 5, with 94 percent of customers giving it a 4- or 5-star review.
How to Size a Chaise Lounge Cover?
Chaise lounges come in a variety of styles and shapes, so before you shop for covers on sale, have your measurements ready. You want a snug fit to keep your chaise protected from rain, snow, and extended sun exposure.
Here are the steps to correctly measure your outdoor sofa or chaise, measure:
the height of your chaise (from the back to the ground)
the width, from one edge of the widest part to the other edge of the widest part.
the depth of your chaise (from the front of the chaise to the backrest)
The NeverWet Savanna and the NeverWet Mojave, sold through Budge covers, both come with an integrated 4-point strap and buckle system that makes it easy to cover the entire chaise lounge.
Why Superhydrophobic Technology?
NeverWet superhydrophobic technology creates a protective, yet flexible, shield on fabric that helps repel not only water but also dirt. We've partnered with a diverse array of companies to provide superhydrophobic technology to various industries and products.
Chaise lounge covers that have superhydrophobic technology force liquids away from the surface by forming a contact angle. Droplets roll off and carry away dush and grime along with them.
Learn more about superhydrophobic coatings and look for the Budge NeverWet line of chaise lounge covers for year-round protection.