NeverWet Graffiti Makes Rainy Days Fun
Remember when you were a kid and learned to make secret messages using "invisible ink" made of lemon juice? Exposed to low heat, your invisible note revealed itself magically. Well, fans of NeverWet experience a similar excitement using the "magic" of the hydrophobic and superhydrophobic sprays.
Graffiti artists are using NeverWet's Multi-Surface waterproofing sprays to create "invisible," water-repellant art that appears only when rain or other moisture is added. The term "superhydrophobic" means NeverWet coatings are super water-resistant.
The popularity of NeverWet graffiti actually started about 6 years ago, when AdWeek mentioned the spray-on waterproof coating in an article about new-product demos and then published further information about its creative applications in "Artists Create NeverWet Graffiti That Can Only Be Seen in the Rain."
Using the NeverWet two-step Multi-Surface liquid-repelling barrier treatment, Atlanta-based artist Nathan Sharratt revealed to the world via YouTube his secret message, "I'm Only Happy When It Rains" and he catapulted the application into internet popularity.
NeverWet Multi-Surface isn't perfectly clear when applied to a sidewalk or dark-colored outdoor surfaces. However, it's nearly invisible on light-colored concrete.  NeverWet's Multi-Surface, two-step system is suitable for use on metal, wood, aluminum, galvanized metal, PVC, concrete, masonry, asphalt, vinyl siding, fiberglass, canvas, most plastics and more.
Artists aren't the only ones having fun creating NeverWet graffiti. Some people use NeverWet graffiti to bring positivity to others on rainy days.
Here's a collection from art-sheep.com: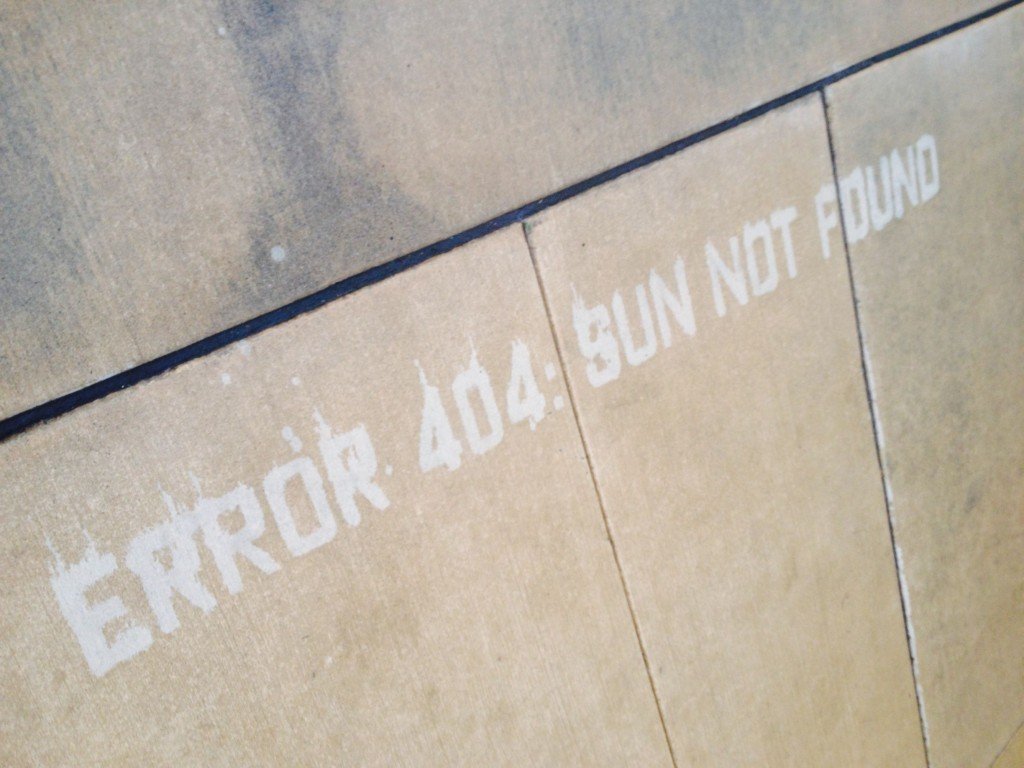 And another creation from Sharratt Nathan: