What is NeverWet? (FAQs about Our Superhydrophobic Products)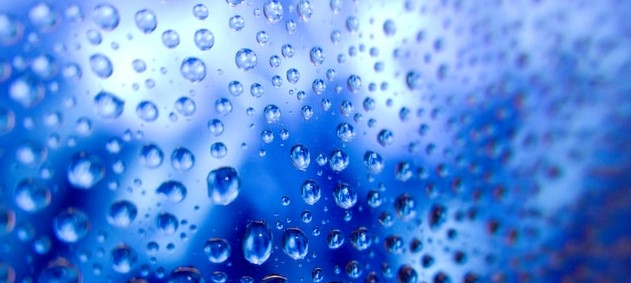 For decades, NeverWet has helped households and commercial businesses add water-repelling and oil-repelling protection to their products and belongings. We partner with trusted brand names like BearPaw, Totes, Bell Automotive, and others while gathering consumer 5-star ratings in Google Reviews for NeverWet products and for products protected by NeverWet technology.
Without giving away our proprietary "recipe," we want to let consumers know the reasons behind NeverWet's popularity.
What is NeverWet?
Our sprays and coatings add superhydrophobic and oleophobic technology to surfaces. Superhydrophobic means something that fears water, or greatly repels water. Oleophobic means something that fears oil or greatly repels it. The combined superhydrophobic and oleophobic properties of our product makes it highly useful for protecting items from water, dirt, grime, and dust.
Superhydrophobic products force surfaces to repel liquids by forming a contact angle. The liquid not only forms into droplets on surfaces protected with NeverWet, but those droplets also roll off and carry grime away with them. This can extend the life of products from umbrellas and shoes to commercial-grade fabrics used by designers globally in many industries.
Does NeverWet Work?
There's a reason we've been around for decades! Yes, NeverWet technology does work. Well-known brands like Totes, BearPaw, and Dockers trust us to help protect their products.
NeverWet surface protection adds value to consumer products in many industries.
Want to see it in action? Check out this video:
How Does NeverWet Work?
The magic is in science and yet, it's not any more mystical than knowing how the lotus naturally repels water and dirt. It repels water and keeps dirt with a combination of superhydrophobic and oleophobic properties (see explanation above).
Can You Use NeverWet On Glass?
Our advanced technology provides great water repellency to glass surfaces such as windshields, shower doors, and other glass surfaces when the proper NeverWet product is used, namely NeverWet Rain Repellent. Just be sure to read the directions on your NeverWet product specifically made for use on glass.
Can You Use NeverWet On Leather or Suede?
Yes, Extreme Fabric Water & Mud Repellent is a one-step, superhydrophobic, liquid- and stain-repelling treatment designed to keep fabrics such as leather and suede dry longer. This product is a clear spray that is a fluorine-free water repellent.
Our industrial water-repellent and stain-resistance products help protect the popular leather and suede Bearpaw brand of footwear. See other Industrial Product uses.
It can also be used on polyester, cotton/poly blends, acrylics, canvas, and more. This product is specifically made for consumer use.
Extreme Fabric Water & Mud Repellent can help protect patio furniture fabrics, footwear, outdoor gear, apparel, pet beds, and more. As with any product, test a small, inconspicuous area of your item before fully applying it. Follow the manufacturer's directions.
Is NeverWet Breathable?
Regarding commercial fabric applications, yes. NeverWet Fabric Mill DWR, used at the textile mill level, is known to keep outdoor clothing like ScentLok Taktik rain gear dry while allowing moisture to pass through. This is especially important for hunting and outdoor apparel that needs to allow body heat to diffuse for the wearer to maintain comfort.
The breathability of a fabric depends on the proper application of the base coat.
Is NeverWet Safe On Skin?
The US Environmental Protection Agency has deemed NeverWet safe. However, it should never be applied directly to the skin. Proper application is on products in need of protection from stains and moisture.
How Long Does NeverWet Coating Last?
Sun exposure and other environmental conditions impact the longevity of our coatings. Abrasion can also threaten its efficacy. On average, items in outdoor conditions will maintain water-repellency for 6 months; indoor items will maintain repellency for about one year. Reapplication is recommended at the first signs of degradation.
Can I use NeverWet on My Cellphone?
No. NeverWet products should not be used on electronics, including cellphones.
How Much Is NeverWet?
There are numerous NeverWet products for consumer purchase and these are sold through vendors as well as online, so prices will vary. Generally, our consumer product pricing ranges from $5.99 to $15.99, depending on the product.
Where Can I Buy NeverWet?
Contact us for more information on where our products are available for purchase. In the very near future, we expect to expand our product offerings through Amazon and many, many retail outlets. Look for them in stores near you. If you don't see NeverWet products, ask the store manager.